Name of persona
sources:

la
Quote
Hint
Quotes capture the voice and need.
More
A quote is a statement that helps bring this person and their needs to life. Listen to the folks you interview try to get their problems in their words. How would this person describe what they need or what is frustrating them? How would they say it?
Goals
Hint
Goals what a group of people need to accomplish.
More
Add top 3-5 goals for this person. Keep them simple and to the point.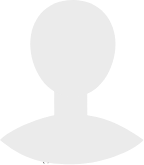 Personality
Hint
Common traits or skillsets found in this group.
More
Channels
Hint
Define all channels that this group can interact with your product or brand.
More
Pain points
Hint
Pain points identify the obstacles that keep this persona from accomplishing their goals.
More
What is this person's key pain points. They don't necessarily have to tie to the goals but often are obstacles that keep people from their goals.
Priorities
Hint
Define the top things you can tackle first to help this persona.
More
Top 3 items we should focus on solving first.